Autism Friendly Activities, Tips & Ideas
Updated: Jul 11, 2022
This is a list of possible activities that are autism friendly suggested from other families around the state of Utah. If you find an activity that you find is autism friendly and would like to share it with other ~ Please Contact ~ Ourworld.jessicakerr@yahoo.com
*The ACU is not promoting or endorsing activities*


Celebrations and holidays gatherings can be very difficult for families with autism. Below are some tried-and-true tips to help make this July safe and enjoyable for everyone.
Salt Lake City:
Davis County:


Utah Valley:


Beaver County:
Beaver – July 23; there will be parade, car show, fireworks and more.
Box Elder:


Sanpete County:
Summit County:
Fiddlers 'n' Fireworks (Heber) – July 23 at Heber Valley Railroad with a 2 hour round trip ride including dinner and fiddlers along with Charleston fireworks from across the lake. Tickets are $30-$40.

Kamas Valley Fiesta Days – July 15-24 with parade, rodeo, kid activities, car show fireworks and more.
Cache County:
American West Heritage Center – July 23 there will be pioneer games and living history interpreters. Cost is $9.

Logan – July 23 includes, entertainment, parade, fireworks and more.

-North Logan – July 23 at Elk Ridge Park with parade, activities, and fireworks.


Juab County:
-Mona– July 23-24 parade, activities, fireworks and more.


Sevier County:
-Monroe– July 22-24 with a parade, concert, and fireworks.


Washington County:
St. George July 23 fireworks at Baseball Field Complex at 10 pm
Safety Tips
Wandering and accidents can happen at any time. However, being in an unfamiliar environment can increase the risk. Constant vigilance is a must - especially since communication issues can make it difficult (or impossible) for your child to tell someone that they are lost and how to find you.
Designate one responsible adult to keep eyes on your child at all times. Give that adult a time frame. When their time frame is up, they can pass the responsibility to another responsible adult. Sharing this important responsibility assures your child always has eyes on them and gives everyone some time to relax.

Make sure your child always has some form of identification on them:

Order shoe tags, bracelets, or necklace tags that have identifying information on them from places like Road ID or Lauren's Hope.

If needed, write your name(s) and cell phone number(s) on paper and put in the pockets of every piece of clothing your child is wearing – pants, shirt, jacket, shoes, socks, etc.

Consider temporary tattoos or even writing your contact information somewhere on your child's body with a pen.

If your child is ready for a cell phone, a pre-programmed phone with only 911 and your cell number can be comforting and helpful.

If in a crowded area, keep your hands on your child at all times or use the "bookend" approach where one adult is on each side of them.

On the day of your event, use your cell phone to take a photo of your child to ensure you have a recent picture that captures what they are wearing that day in case they get lost.

Learn more about Keeping Your Kids with ASD Safe here.
Water Safety
Be especially vigilant if you will be around water!
Elopement and wandering increases the risk of drowning.

Drowning is a leading cause of death among individuals with autism.

In the general population, 9 out of every 10 child drowning deaths occur when a parent is supervising but is not paying attention.

Learn more about Water Safety here.
Tips To Make Fireworks More Enjoyable
Give your child an escape. Set aside a private room/area for your child to safely relax when the crowd and noise become overwhelming.

Plan for sensory needs including noise blocking headphones, weighted blankets/vests, comfort items, etc.

Headphones with or without favorite music can make all the difference when it comes to enjoying a fireworks display.

If needed, enjoy the fireworks from your car.
If fireworks are legal in your area, download and print this sign to hang on your door.
SENSORY FRIENDLY MOVIES!
This year's schedule includes the following movie titles (subject to change without notice):
Movies will be shown on weekdays at participating Megaplex Theatres locations starting at 10:00 a.m. with doors opening 30 minutes before the movie.
IMPORTANT: The Kids Summer Movie series schedule will vary by Megaplex Location. Movie titles subject to change without notice. Each guest (child or adult) requires a separate paid admission pass. For the safety of all, no unsupervised children or unaccompanied adults will be admitted into the theatre. Visit www.MegaplexTheatres.com/i/KidsMovies.
Sensory Friendly These special showtimes start at 10:30 AM, and provide an atmosphere in the auditorium that is more welcoming and less stressful for families with children on the Autism spectrum or who have other special needs. The volume of the film is lower and the auditorium lights are left brighter than in a regular screening. Guests who need to stand, move, or make noise during the movie are welcome to do so without worrying about disrupting others. While recording is still prohibited inside the auditorium, guests who need them are welcome to keep their electronic devices turned on.
Each Kids Summer Movie Pass costs only $10 for either a child or for an accompanying grownup pass. That means kids and grown-ups pay the same low price of only $1.00 per movie! Buy your passes now from our online store. Individual movie tickets may be available at the Box Office or Guest Service Desk at participating Megaplex locations for $1.50 each. Guests save 33% by purchasing the ten week 2021 Megaplex Kids Summer Movie Pass over purchasing individual tickets at the box office.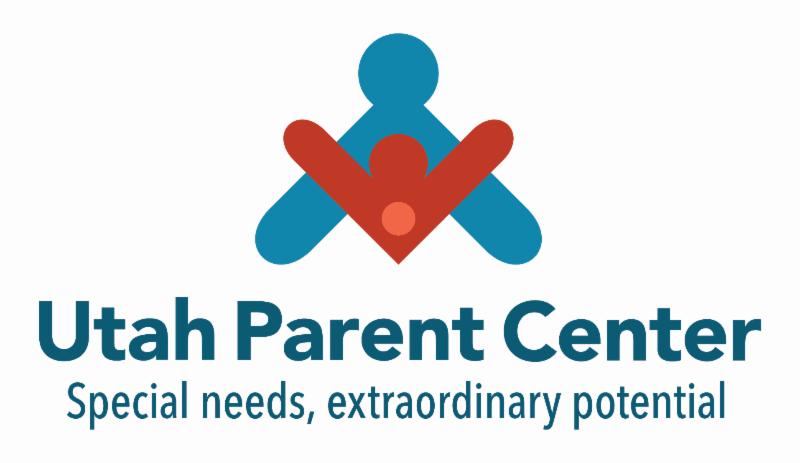 Utah Parent Center Summer Resources & Ideas~ An amazing list of activities going on all around the state of Utah ~
https://utahparentcenter.org/wp-content/uploads/2022/04/2022-summer-resource-guide-8.5-×-11-in.pdf
Camp K's mission is dedicated to improving the quality of life for people with disabilities through recreation, education, and growth experiences. Our year-round programs are evidence-based, and designed by recreational therapists to foster independence by increasing self-esteem, confidence, physical fitness, communication skills, relationships, and other life and social skills.
http://www.campk.org/programs/summer-camps/
The mission of Wasatch Adaptive Sports is to encourage individuals with adaptive needs and their families to realize their potential and engage in active living through recreational, educational and social programs.
Wasatch Adaptive Sports programming focuses on increasing independence and mobility in a social environment. ~ https://wasatchadaptivesports.org
The National Ability Center empowers individuals of all abilities by building self-esteem, confidence and lifetime skills through sport, recreation and educational programs. ~ https://discovernac.org